Welcome to My Education Portfolio
Design and Writing by Mike Simpson
Welcome to My Education Blog and Portfolio
Design and Writing by Mike Simpson
Teaching and Training
I'm a teacher and trainer. I've designed learning in higher ed, created workshops and training materials for non-profits, and built online courses and communities.
Web and E-Learning
Creating websites, e-learning and digital communications is a key focus, along with building and managing social media channels and blogs.
Design and Media
Bringing an artistic touch is important to my work in graphics, video and media production. I work as a writer, editor, curator and digital publisher 
I'm a life-long learner – I'm always asking "What's next?"
I started teaching in 2002, after I graduated with a TESL Diploma from CCLCS (Canadian Centre for Language and Cultural Studies). I have taught English privately, and for colleges and LINC schools in Greater Toronto.
I'm also a trainer and I teach Design – Media at the college level. Schools I've worked at include Centennial College, George Brown College, CCLCS, St. Stephen's and PLI (Pacific Language Institute). I offer tutoring freelance via my site CanadaTutor.ca.
Recent courses or programs I've undertaken:
2021 – Foundations course, Teaching and Learning in Higher Education, Centennial College
2016-2017 – E-Learning Certificate at University of Toronto
2015 – Post-TESL Certificate, ELT/OSLT course, Humber College 
What's next now? I'm interested in topics such as andragogy (adult learning) and UX design (user experience). Keeping up with new ideas is important to me.  Read on to view articles I've written on topics across the realms of culture, tech, and education.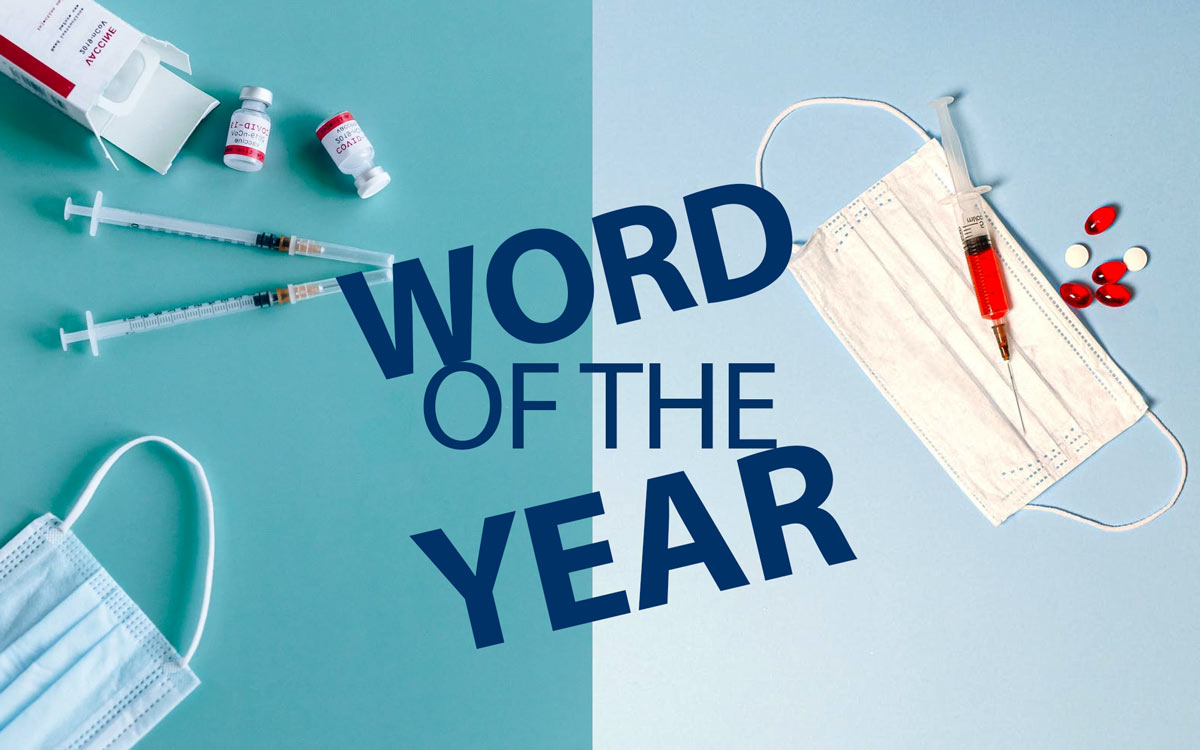 Featured Blog Post: Word of the Year
Vaccine is the Merriam-Webster Dictionary's 2021 "Word of the Year." And no wonder! 2020 presented us with the surprise of "pandemic" which was followed a year later by relief arriving in the form of vaccines.
In my blog post I discuss vaccine and the other words that were finalists. Plus I take a look at what word might follow this up in 2022.
COVID and Culture: Is Namaste or Bowing Better than the Handshake?
In one of my earliest blog posts about the Coronavirus, I discussed the history of the handshake and shared some of my personal experience. Ever since SARS I have felt reluctant to shake hands and touch objects like subway handrails. Now that we are deep into the first round of COVID, it is worth considering if the handshake is now completely out of date. Is it now a relic of the past?
Thank you for joining me here. Very excited to announce the publication of my education and e-learning portfolio. I've been teaching and training for many years and though I've created portfolio sites before this one feels very special. 20-year Anniversary in Teaching...
My site, Ancestry Project, won the "Digital Innovation" award for "Teaching or Learning Resource" from TESL Canada at their annual conference in 2017, 
My work involved building a membership-based website, researching topics, and writing and designing the teacher resources. Educators have access to PDFs for print or digital use, and registration is free. This work involved collaboration with other creators, including a Toronto based ESL publisher.
Inspiration and Dedication
Why Learn Teach as a philosophy?
Since about 2016, when I started using "Learn" or "Learn Teach" as my education portfolio name, I have wanted to share my thoughts about learning, teaching, culture, design and education. My education-themed blog posts arrived after I completed the most recent certificate in my learning journey: "E-Learning" at the U of T. That was an inspirational program, as the courses fostered in me a recognition that "education tech" is a valid skill for a teacher to have in the 21st century.
Originally I founded the mikesimpson.ms site to be a portfolio and blog. As time passed I have developed interests in photography and web design, which I apply toward education development. I've built multiple sites, designed courses and taught them, in person and online.
This site permits me to humbly share my discoveries with the world, and I'm grateful you could stop by and spend some time here.
Dedication: About my first teacher
My mother, and my first teacher, passed in 2003. Sadly she was just 58 years old. She was a school teacher before giving up her career to become a homemaker. I am grateful for everything she gave me and my brothers and our family. I dedicate this site and portfolio to Margaret "Peggy" Simpson.
Please reach out – I'd love to hear from you!